Witch's Will
Something To Think About: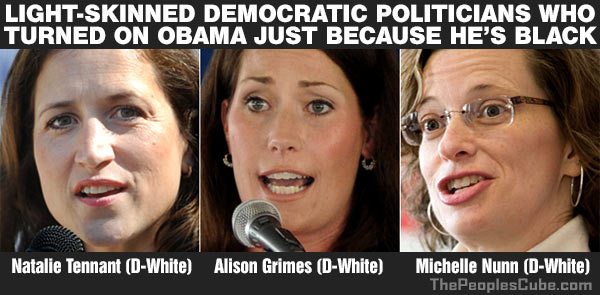 The News I Choose
When "Bumpkins" Are Smarter Than Elites
  by Heather Wilhelm
If you want a quick, potent illustration of the distance many coastal political insiders feel from the average American, you can't do much better than Mark Leibovich's piece in this week's New York Times Magazine. Titled "The Bumpkinization of the Midterm Elections," the article bemoans the "countless candidates" across the country—largely Republican, of course—who "seem determined to tout their fitness" for solving our nation's pressing problems "by trying to out-bumpkin one another."
A "bumpkin," as Merriam-Webster elegantly reminds us, is "an awkward and unsophisticated rustic." Now, if you're a normal person, you might envision a "bumpkin" as a stereotypical, over-the-top hillbilly hayseed. This "bumpkin" would have a two-tooth maximum, a pet weasel named Skeeter, a hand frozen into a beer-clutching claw, and a mysterious, unsettling perma-grin.
If you share the perspective discussed in Leibovich's article, you might also imagine a "bumpkin" as someone who "rides a Harley to a gun range," like Iowa Republican Senate candidate Joni Ernst. You might visualize a person who, like Ernst's opponent Bruce Braley—and brace yourselves, cowering Starbucks regulars, because it's about to get all "Deliverance" banjo, Ricky Bobby-style country up in here—"grew up doing farm jobs and working a grain elevator." I know, it's crazy, right? Try not to spill your latte.
The "bootstraps politician" narrative is nothing new, of course. As the old saying goes, 98 percent of political candidates will at one point claim they were born in a log cabin that they built themselves. Pundit condescension, similarly, has been around for hundreds of years. What distinguishes this electoral season is not the Rise of Ye Olde Bumpkin. And the problem with American political leadership certainly isn't an excess of down-home, "let's distrust D.C." citizen-legislators. The problem is a widespread, almost comical delusion about who the real provincial yokels are.
"Not only is President Obama's popularity in free fall," Leibovich writes, "but whatever Everyman credibility he mustered during his 'Washington Outsider' candidacy in 2008 has long since been dissipated through the regal isolation of his office and the suspicion that he is aloof and presumably ill equipped"—unlike, say, Iowa's Ernst—"at castrating hogs."
Read more: http://www.realclearpolitics.com/articles/2014/10/30/when_bumpkins_are_smarter_than_elites__124492.html#ixzz3HdJiETpQ
Follow us: @RCP_Articles on Twitter
Over 214,000 Doctors Opt Out of Obamacare Exchanges
Over 214,000 doctors won't participate in the new plans under the Affordable Care Act (ACA,) analysis of a new survey by Medical Group Management Association shows. That number of 214,524, estimated by American Action Forum, is through May 2014, but appears to be growing due to plans that force doctors to take on burdensome costs. It's also about a quarter of the total number of 893,851 active professional physicians reported by the Kaiser Family Foundation.
In January, an estimated 70% of California's physicians were not participating in Covered California plans.
Here are some of the reasons why:
1. Reimbursements under Obamacare are at bottom-dollar – they are even lower than Medicare reimbursements, which are already significantly below market rates. "It is estimated that where private plans pay $1.00 for a service, Medicare pays $0.80, and ACA exchange plans are now paying about $0.60," a study by the think-tank American Action Forum finds. "For example, Covered California plans are setting their plan fee schedules in line with that of Medi-Cal-California's Medicaid Program-which means exchange plans are cutting provider reimbursement by up to 40 percent."
more: http://cnsnews.com/mrctv-blog/barbara-boland/over-214000-doctors-opt-out-obamacare-exchanges
White House in Denial: President Obama Is Costing Democrats Control of the Senate
The administration insists that vulnerable Democrats should have supported him more. That couldn't be further from the truth.
Midterms
Two Scenarios for Tuesday
by Sean Trende
The public polling right now is just sort of weird. The president's job approval nationally is 42 percent. This should be consistent with a terrible midterm election for Democrats. And, indeed, we have polling consistent with that: Jeanne Shaheen's tight race in New Hampshire; Cory Gardner's and Joni Ernst's substantial leads in Colorado and Iowa; generic ballot polling showing Republicans up by eight and six points in some polls (leads similar to what those pollsters found in 2010); anecdotes of Democrats sending funds to Lois Capps' otherwise-safe California district.
Yet there is what we might consider a second batch of polling that is deeply inconsistent with the notion of a wave: Generic balloting showing a tie or even a Democratic lead; competitive governors' races; small (though firm) leads for Tom Cotton in Arkansas; competitive races in Georgia and Kansas; polling showing close House races in places like Arkansas and Michigan that weren't on anyone's radar even a month ago.
Adding to the uncertainty is the fact that many of these races see an unusually high number of undecided voters (or claiming they will vote third party). Using the RCP polling averages: about 14 percent of the electorate is undecided/voting third party in North Carolina (9 percent if you count Libertarian Sean Haugh as a major party candidate) and Virginia; 13 percent is undecided/voting third party in Michigan; 12 percent in Kansas and Kentucky; 11 percent in Arkansas; 9 percent in Alaska, Colorado and Iowa. The only competitive state that is really where we would expect it to be at this point in the cycle is New Hampshire.
Now remember, polling is a bit of a lagging indicator; a lot of the polls we're receiving today were conducted earlier in the week — about seven to 10 days out. So there's more time for voters to make a move than we might perceive today.
more: http://www.realclearpolitics.com/articles/2014/10/30/two_scenarios_for_tuesday_124500.html#ixzz3HdGFeOjr
Media Bias
 AP's Scott Bauer Effectively Admits That Media Didn't Vet Mary Burke
 by Tom Blumer
M.D. Kittle at Watchdog.org's Wisconsin Reporter scooped everyone covering the Badger State Governor's race on Tuesday when he reported that Democratic candidate Mary Burke's resumé is not what her campaign's web site says it is. Burke's campaign bio claims that she "played a central role in Trek's expansion as the Director of European Operations." Kittle found "multiple former Trek executives" who told him that, in Kittle's words, she "was fired by her own family following steep overseas financial losses and plummeting morale among Burke's European sales staff."
The real question to me is why it took until a week before Election Day to learn this. The answer appears to be that the establishment press in Wisconsin, whose counterparts in Washington found Mitt Romney's alleged high school hijinks deserving of 5,400 words, made no meaningful attempt to vet or investigate Burke. The Associated Press's Scott Bauer effectively admitted as much in the final paragraphs of his report on the controversy today (bolds are mine throughout this post):
Former Trek president Tom Albers told The Associated Press that Burke's role as head of Trek's overseas operations "just didn't work out. We were losing money." Albers spoke to the AP after the allegation that Burke was fired was first reported by Wisconsin Reporter, a conservative website. The claim that Burke was fired goes to the heart of her credentials as a successful Trek executive and comes just six days before the election. …

Albers, who worked for Trek from 1982 to 1997, said Mary Burke was fired by John Burke. Albers said he was told of the 1993 firing at the time by CEO Dick Burke, father to Mary and John Burke, who died in 2008. … Mary Burke argues that her experience at Trek, the bike company started by her father in the 1970s, qualifies her to be governor and lead economic development and job-creation efforts for the state. (final three paragraphs) … Albers, who left Trek to take a job with its competitor Specialized Bicycles, said he had no ax to grind. Albers said he's not politically active, but campaign finance records show he gave $1,100 to Republican gubernatorial candidate Mark Green in 2006. Albers said he thought he had donated $50 to Walker, but it doesn't show up in campaign records.

Albers, 73, said he only talked about the situation after first being asked by a reporter. "I always had a lot of respect for Mary Burke," Albers said. "She was very intelligent." The last bolded paragraph in the excerpt tells us that Albers has been out there all along, but that nobody in the state's establishment press ever bothered to look him up and get his take on Burke's Trek tenure. That is, until a guy from one of those horrible, awful, unprofessional, yucky center-right investigative journalism outlets — the same sources which Democrats on the Federal Election Commission want to regulate into silence — did their work for them.

more: http://newsbusters.org/blogs/tom-blumer/2014/10/29/aps-scott-bauer-effectively-admits-media-didnt-vet-mary-burke#sthash.wGayL1Um.dpuf
My Top Videos Today:
Elbert Guillory: Send Hagan Home
MSNBC: Teachers' Unions Undermine Good Teachers Who Want To Improve Educational System
CBS: Obama Official's 'Disparaging Avian Adjective Drove U.S.-Israeli Relations to a New Low'
White House Netanyahu insults: What a 'chickens***' knows about lame ducks
After months of humiliating inaction in the Middle East, the Obama administration has finally launched a full scale attack.
On Israel.
It comes in response to an announcement by Prime Minister Benyamin Netanyahu that Israel is going ahead with plans to build about a thousand housing units in Jerusalem. In Jewish neighborhoods, yet!
State Department spokeswoman Jen Psaki denounced this as a "unilateral step" that would prejudice the outcome of talks on Jerusalem's future. She called Israeli settlement in East Jerusalem illegal and a danger to the moribund American-sponsored peace process.
more: http://www.foxnews.com/opinion/2014/10/29/white-house-netanyahu-insults-what-chickens-knows-about-lame-ducks/
Does anyone, anywhere, pay any attention to Jan Psaki? She's the poster girl for rising above your competency. The State Department no longer has any credibility. Not here and certainly not elsewhere in the world.
And then there's this?
 A "senior White House official" told Atlantic correspondent Jeffery Goldberg that the Israeli prime minister is "a chickens***," because he is afraid to make peace according to American specifications. "The only thing he's interested in in protecting himself from political defeat." The anonymous official said fearlessly. "[Netanyahu] is not Rabin. He's not Sharon. He's certainly no Begin. He's got no guts."

This American nostalgia for Menachem Begin made me laugh out loud. Having served as one of his press spokesmen for five years I vividly recall the campaign of personal vilification waged against him by the Carter administration.

We constantly heard reports of senior White House officials calling Begin a terrorist, a fascist, a war monger, a lunatic and a delusional religious fanatic. All off the record, of course.
Ya hear that Bibi? Some anonymous hack at the White House says you're chickenshit.
Cosmo magazine is encouraging female students in North Carolina to vote by offering a party bus to the voting polls that includes shirtless male models — just as our forefathers intended. ~ Conan O'Brien
Good Stuff:
Our Make-It-Up World
by Victor Davis Hanson
http://townhall.com/columnists/victordavishanson/2014/10/30/our-makeitup-world-n1911529
Report Claims WI Gov. Candidate Falsified Her Job History, Resume
Former coworkers claim Mary Burke was fired — by her own brother — for terrible performance, and that she has since lied about the firing and her sales record.
http://pjmedia.com/blog/bombshell-report-claims-wi-gov-candidate-falsified-her-job-history-resume/
Mary Burke should run for the Senate instead of for Governor. Her history of incompetence and lies would make her fit right in with the other Dem Obamacrats.
Ethics Professor Found Unethical at Heart of UNC Scandal
http://freebeacon.com/culture/ethics-professor-found-unethical-at-heart-of-unc-scandal/