Witch's Will 
I will remain in "mourning" so long as Obama's unworthy ass sits in the Oval Office.

Quote of the day: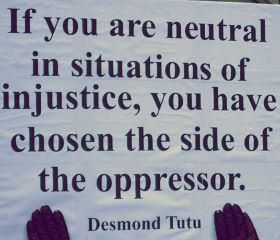 Cartoon of the day:

Joke of the day:
  The White House announced a new Obamacare mandate requiring businesses to swear when they fire someone it's not because of Obamacare. Government force has nothing to do with it. And Osama bin Laden is at the bottom of the ocean because he really likes scuba diving.

My Top Stories For Today:

Putin may have bested Obama on Ukraine
   by John Kass
As he seeks to rebuild the Russian empire, strongman Vladimir Putin has developed a terribly obnoxious habit.
He keeps dragging the Obama White House back to a difficult place.
It's called "reality."
Putin's military capture of Crimea, a region of Ukraine, is just the latest example. His could be an act of willfulness, or a desperate attempt to stave off Russian decline. But in any case, no sane American would argue for a shooting war over Ukraine. The point is to avoid miscalculations that could lead to one.
It's like that phone call at 3 a.m. to a White House run by an inexperienced leader, that call Hillary Clinton warned America about years ago.
Her devastating 2008 campaign spot of that ringing phone, arguing that Barack Obama was not ready for the call, was profound. And it was profoundly forgotten.
It faded away as America was captured instead by his soaring rhetoric and the messianic politics orchestrated by Obama's mythmakers.
Clinton's campaign was gutted by Obama's expert and cynical use of the race card. The Democratic Party arithmetic made it impossible to win without African-American voters. And she lost them when he said hello.
As Clinton receded, wounded, humiliated by the devastating label of racial insensitivity, the American media grew bored with her. But journalists found a new hobby: placing laurel wreaths upon the head of Mr. Obama.
Vesting a nation's leader with unearned virtues isn't particularly American. The same goes on in the Russian media.
Putin is portrayed at home as a man of action, the strongman of Russia who tames bears and conquers other wild beasts, sometimes with his will alone, and sometimes with his shirt on.
more: http://www.chicagotribune.com/news/columnists/kass/ct-kass-met-0305-20140305,0,6813450,full.column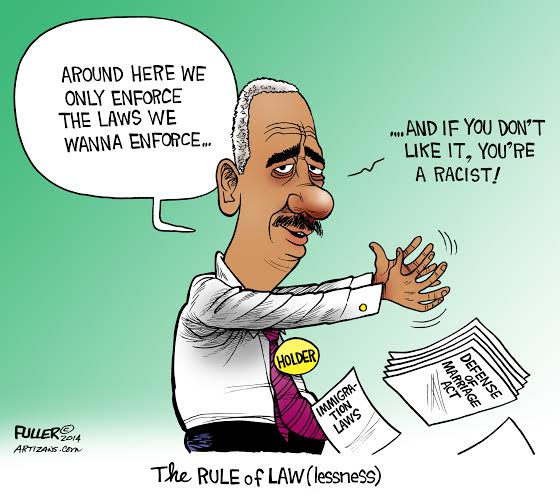 Jeb Bush Has a 'Common Core' Problem
    by Dr. Susan Berry
Accompanying the rising speculation that Jeb Bush is weighing a run for president in 2016 comes the question of whether an establishment candidate like Bush can survive being an avid supporter of the Common Core academic standards.
In an informal survey of former Mitt Romney donors, Wesley Lowery of the Washington Post found that every Romney donor he spoke with named Jeb Bush as the top Republican candidate. While name recognition and the all-important "electability" were listed as important candidate qualities for Romney donors, Lowery also discovered:
The donors said that – like Romney – Bush's time as governor proved he can be an effective leader and manager. His willingness to tackle (or attempt to, at least) tough policy initiatives such as education and criminal justice reform remind them of Romney's work on health care at the state level.
However, as Anthony Zurcher wrote for the BBC, it may be Bush's work on education policy – and, specifically, his support of the highly controversial Common Core standards – that could doom his chances as the Republican nominee.
Bush has been an unwavering supporter of the nationalized academic standards that his fellow Republican, former Arkansas Gov. Mike Huckabee, recently referred to as "toxic" even as he urged the creators of the Common Core to simply "rebrand" them to the American people.
In an op-ed for National Review last year, Bush wrote that the nation needs high standards as a foundation for education reform:
Recognizing this need, state leaders have worked together to develop a set of rigorous academic standards in math and English language arts. These standards, known as the Common Core State Standards, set an ambitious and voluntary goal line. The states develop their own content or game plans to get into the end zone. State and local leaders call the plays.
"This is not the establishment of a national curriculum," Bush claimed.
more: http://www.breitbart.com/Big-Government/2014/03/04/Jeb-Bush-Has-A-Common-Core-Problem
I cannot, will not, support anyone who supports "Common Core"!


Ted Cruz Slams Obama for Nominating Cop Killer's Advocate to DOJ Leadership
  by Kristin Tate
President Obama recently nominated Debo Adegbile to be head of the Civil Rights Division at the Department of Justice. Texas Senator Ted Cruz today spoke out against the nomination and criticized Adegbile, who previously held a leadership position at the NAACP Legal Defense Fund (LDF). During his time with the black activist group, Adegbile volunteered to defend Mumia Abu-Jamal, the criminal who murdered Philadelphia cop Daniel Faulkner in 1981. Thanks to Adegbile and his colleagues, Abu-Jamal ultimately avoided the death penalty.
Despite heavy scrutiny, LDF attorneys said it was a great "honor" to represent the convicted cop killer.
On the Senate floor Tuesday afternoon, Cruz said, "Mr. President, this is insulting to law enforcement officers everywhere. I stand with the Fraternal Order of Police in opposition to Debo Adegbile."
He stressed the fact that Adegbile took pride in defending Abu-Jamal simply because of his skin color. The LDF's defense had nothing to do with proving innocence or guilt, Cruz argued.
more: http://www.breitbart.com/Breitbart-Texas/2014/03/4/Ted-Cruz-Slams-Obama-for-Nominating-Cop-Killers-Advocate-to-DOJ-Leadership


Cuomo's bold stand on charter schools may be his finest hour
   by Michael Goodwin
Some years ago, brilliant author Midge Decter warned against sitting on the sidelines during important political and cultural battles. "You must join the side you are on," she declared.
Gov. Cuomo did just that yesterday. He shook up the charter war by joining the side he was on.
Cuomo's late-morning decision to speak at a rally in Albany was the shot heard 'round the school universe. He put icing on the cake by throwing an elbow at the union during a short speech before a raucous crowd of students, parents and teachers outside the Capitol.
But his decision to show up spoke far louder than anything Cuomo actually said. Just by being there, he tips the scales toward decency and away from Mayor de Blasio's obscene attack on charters and the mostly nonwhite children they serve.
Cuomo's appearance sealed his full commitment to the movement. The Post had reported that he told a gathering of supporters last month that he would help charters if de Blasio undermined them, but that was a private event. Now he does it publicly and gives the movement a huge boost at a crucial moment.
Coming in an election year, when charters could cut both ways politically, it was a bold act for the best possible cause. It may rank as Cuomo's finest moment as governor.
more: http://nypost.com/2014/03/04/cuomos-bold-stand-on-charter-schools-may-be-his-finest-hour/


Signs of the Times:

Media Malpractice:



 
Brit Hume Rips Obama's Handling Of Ukraine: He's a "Very Slow Learner"
video: http://www.realclearpolitics.com/video/2014/03/04/brit_hume_rips_obamas_handling_of_ukraine_hes_a_very_slow_learner.html#ooid=IwbjIwbDpBl_XXlno9nyyxqH7xxdVoN_
Netanyahu: Have You Ever Heard About Iran Sending A Humanitarian Delegation Overseas?
video: http://www.realclearpolitics.com/video/2014/03/04/netanyahu_have_you_ever_heard_about_iran_sending_a_humanitarian_delegation_overseas.html


The Jokes on us:
 The San Francisco Chronicle reports a thirteen-year-old Girl Scout set up a table outside a pot store in San Francisco to sell Girl Scout cookies Thursday. She was gone in three days. On Monday she bought a mansion on Nob Hill and said she plans to spend her retirement funding the arts.


Worth a Read:
Hillary Clinton compares Vladimir Putin's actions in Ukraine to Adolf Hitler's in Nazi Germany
link: http://www.presstelegram.com/general-news/20140304/hillary-clinton-compares-vladimir-putins-actions-in-ukraine-to-adolf-hitlers-in-nazi-germany
I have nothing but contempt for those who compare Putin to Hitler. Hitler was resposible for the deaths of 35 Million People! To compare Putin and his actions to Hiltler is IMO to diminish the horror of what Hitler did. It is absolute hyperbole and something that politicians, and media pundits, get away with far too often. Not surprised that Clinton did this since she has an absolute history of lies.
Hillary Clinton fired for lies, unethical behavior
link: http://www.westernjournalism.com/hillary-clinton-fired-for-lies-unethical-behavior/#B3cReLLM7XGPVSfp.99
Wife Accuses Rep. Grayson of Domestic Violence
By Adam  O'Neal
link: http://www.realclearpolitics.com/articles/2014/03/05/wife_accuses_rep_grayson_of_domestic_violence_121809.html#ixzz2v5oNMTqr
German Homeschooling Family Can Stay in U.S.
Department of Homeland Security says Romeike family has been granted "indefinite deferred status."
Finally some part of the United States Government acting with some decency!



Heroes Wanted: Colorado City Makes A Bet On Wounded Veterans
MONTROSE, Colo. — Edward Joseph Lyons fought for America in World War I. His son fought in World War II.
"And I'm Edward Joseph Lyons, too, and I fought in Afghanistan," said the youngest of the fighting Lyons. He was 20 years old when he stepped on an IED trigger on Nov. 13, 2009, setting off a storm of shrapnel that severed an arm and sent a shard of metal through his armor into his stomach.
Lyons didn't eat solid food for more than a year. Surgeons rearranged his pancreas, and he jokes that scars on his stomach outline a six-pack he'll never lose, no matter how out of shape he might be. But his wounds ended his Marine career, and Lyons thought his future was over, too.
Until a small town in southern Colorado offered him a chance to serve again.
Lyons, who grew up in Iowa, is one of four young people whose military careers were ended by battlefield injury or by illness who came to Montrose, a town of 20,000 that bills itself as a "no-barriers" place where wounded veterans can thrive.
A grassroots effort called Welcome Home Montrose has hit on a key strategy for wounded veterans: helping them understand their lives can still have meaning and a purpose. It expands on the military concept of service before self that the young veterans from wars in Iraq and Afghanistan don't leave behind when they are injured.
The project grew from an idea that Melanie Kline had while watching a TV show one Sunday morning about wounded warriors from the current wars. The segment featured Jared Bolhuis, a former Marine who returned from Afghanistan with traumatic brain injury, and Todd Love, a former Marine who returned from Afghanistan without his legs and one of his arms.
"There's something about watching that and seeing Jared's face and seeing Todd's face that just got me thinking about how young these guys are, and how many were going to be coming home," said Kline, a local businesswoman. She said she's seen the video countless times since November 2011, and it still brings her to tears.
Kline, a silversmith, has shown it to her neighbors, students, entrepreneurs, philanthropists, civil servants and government officials in an effort to galvanize the community. She also uses the video to raise awareness that while the fighting is far away and American military engagement is winding down, the wars have had and will continue to have a profound effect on towns such as Montrose.
The volunteer-run project has many forms: discounts for vets from businesses; a drop-in Warrior Resource Center where vets can get counseling and advice on jobs, housing and education; a database that helps volunteers link vets to community resources; and a fledgling internship program.
For Lyons, 23, the programs at Montrose gave him something other than the military to be passionate about.
"Stepping into a community and seeing how welcoming the community is and how willing everyone was to help, it just made it possible for me to come out of the shell that I had been in since my injury," he said. "I honestly believe that was the best form of therapy I'd ever received."
As she built Welcome Home Montrose, Kline found that veterans were among the first to step up to help other veterans.
Often, though, Kline was met with skepticism. Was she trying to exploit those who had sacrificed for their country?
"I ended up getting vetted by a lot of vets," Kline said with a smile.
She passed the inspection of Tim Kenney, a rancher, outdoors guide and father of four who at 46 is an older veteran of Afghanistan. After the Wisconsin-born Kenney returned from war to Montrose, where he had settled with his wife a decade ago, he organized fishing and hunting trips for his wounded buddies. Now, he's working with Welcome Home Montrose on its outdoor sports festival for disabled vets.
more: http://www.stripes.com/news/heroes-wanted-colorado-city-makes-a-bet-on-wounded-veterans-1.270566