Witch's Will For A Saturday Mourning
I will remain in "mourning" so long as Obama's unworthy ass sits in the Oval Office.
My Pick of the Litter Today
IRS knowingly sends Billions in Fraudulent Refunds to Illegal Immigrants
A WTHR-TV Indianapolis investigative report exposes a fraudulent scheme wherein the IRS is sending $4.2 billion per year to illegal immigrants as an "additional child tax credit" for children who don't even live in the U.S.
Further, the IRS and Congress have been ignoring the scheme for years.  The Inspector General's office has repeatedly identified the problem in audit after audit.  The IG, Russell George says, "The magnitude of the problem has grown exponentially," but the IRS is doing nothing to stop it.
"It's so easy it's ridiculous," the tax preparer whistleblower who exposed the fraud admits.  Names are simply listed on the IRS form. "The more you put on there, the more you get back." No questions asked…the check's in the mail.
The whistleblower notified the IRS of dozens of returns that were "fraudulent, 100% fraudulent tax returns." But, no response was ever received from the IRS. Out of frustration he went to WTHR investigative reporter Bob Segall.
"If the opportunity is there, and they can give it to me, why not take advantage of it?" admits one of the undocumented perpetrators to Segall on camera.
Segall found that there are "2 million…undocumented workers right now who are getting tax refunds because of this loophole."
Meanwhile, American school kids hoping for the opportunity of a lifetime to see the inside of the White House find the doors are closed supposedly because we can no longer afford to let them in.
http://finance.townhall.com/columnists/bobbeauprez/2013/03/30/irs-knowingly-sends-billions-in-fraudulent-refunds-to-illegal-immigrants-n1553242
More Stuff:
Obama Busted Touting American Infrastructure In Front Of Chinese Crane After U.S. Flag Covering Chinese Logo Flies Off…
more: http://weaselzippers.us/2013/03/30/obama-busted-touting-american-infrastructure-in-front-of-chinese-crane-after-u-s-flag-covering-chinese-logo-flies-off/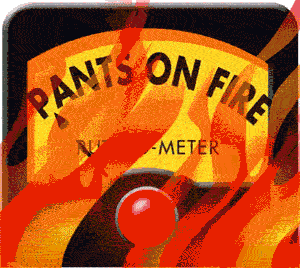 Soledad O'Brien Signs Off CNN Hysterically Claiming 'Facts Matter' 
It could easily be argued that one of Barack Obama's biggest cheerleaders at  CNN since the day he threw his hat into the presidential ring in 2007 has been  Soledad O'Brien.
This is why one had to laugh uproariously when she ended her final Starting Point show Friday hypocritically saying, "I think if I've  learned anything over the past year it's that facts matter and we shouldn't be  afraid to have tough and honest conversations"
"So I think if I've learned anything over the past year it's that facts  matter and we shouldn't be afraid to have tough and honest conversations and  maybe even argue a little bit when there's a lot at stake. And yes, Governor  Sununu, I am talking to you. Up next for me, I'm going to continue to focus on  the 25 girls that we serve. We send girls to college at my foundation. Continue  to focus too on good journalism, examining the critical issues that our country  faces from jobs to poverty and focusing on the people who have stories to tell.  And often those stories don't get told. Huge thanks to my colleagues here at Starting Point. We've worked some very insane hours to bring strong  journalism and important stories to our viewers."
Facts matter?
If facts mattered to people like O'Brien, Obama never would have beaten  Hillary Clinton in the 2008 Democratic primaries.
If facts mattered to people like O'Brien, the public would know that  policies put in place before George W. Bush became president led to the  financial collapse of 2008.
Yet O'Brien has the gall to speak of "strong journalism."
That's not what she's done at CNN. Far from it, she has been a leader in  advocacy journalism pushing an agenda with total disregard for facts.
How fitting that she would continue feigning objectivity on her final day at  the supposedly most trusted name in news.
video:  http://newsbusters.org/blogs/noel-sheppard/2013/03/29/soledad-o-brien-signs-cnn-hysterically-claiming-facts-matter#ixzz2P1mPnyx2
What's Up With the Democrats?
History Lesson: Racist Democrats and the Big Lie
by Michael Walsh
In order to escape their truly wretched past (click on the link for my short book on the subject), modern Democrats have adopted as an article of faith the bedtime story that, thanks to Tricky Dick Nixon's "southern strategy," the racists who had been the backbone of their party for the better part of a century suddenly switched to the GOP en masse some time around 1968, with the happy result that now all the racists are on the right. Presto — instant virtuousness and a clean slate!
It's a lie, of course. But don't take it from me, take it from my National Review colleague Kevin Williamson, who addressed this issue brilliantly last year:
Worse than the myth and the cliché is the outright lie, the utter fabrication with malice aforethought, and my nominee for the worst of them is the popular but indefensible belief that the two major U.S. political parties somehow "switched places" vis-à-vis protecting the rights of black Americans, a development believed to be roughly concurrent with the passage of the 1964 Civil Rights Act and the rise of Richard Nixon. That Republicans have let Democrats get away with this mountebankery is a symptom of their political fecklessness, and in letting them get away with it the GOP has allowed itself to be cut off rhetorically from a pantheon of Republican political heroes, from Abraham Lincoln and Frederick Douglass to Susan B. Anthony, who represent an expression of conservative ideals as true and relevant today as it was in the 19th century. Perhaps even worse, the Democrats have been allowed to rhetorically bury their Bull Connors, their longstanding affiliation with the Ku Klux Klan, and their pitiless opposition to practically every major piece of civil-rights legislation for a century.
As Kevin goes on to point out:
If the parties had in some meaningful way flipped on civil rights, one would expect that to show up in the electoral results in the years following the Democrats' 1964 about-face on the issue. Nothing of the sort happened: Of the 21 Democratic senators who opposed the 1964 act, only one would ever change parties. Nor did the segregationist constituencies that elected these Democrats throw them out in favor of Republicans: The remaining 20 continued to be elected as Democrats or were replaced by Democrats. It was, on average, nearly a quarter of a century before those seats went Republican. If southern rednecks ditched the Democrats because of a civil-rights law passed in 1964, it is strange that they waited until the late 1980s and early 1990s to do so.
And yet this myth persists — in fact, it's just about the only response today's Democrats have to their own sordid history: pinning it on the other guy. It makes them profoundly uncomfortable that among the 21 who voted against the Civil Rights Act of 1964 can be found Albert Arnold Gore, Sr., the founder of the Hillbilly Dynasty; Robert "KKK" Byrd, the Conscience of the Senate; and Sleepin' Sam Ervin of Watergate fame.
Just for laughs, let's take a look at the electoral maps for 1968 (Nixon-Humphrey), 1972 (Nixon-McGovern), 1976 (Carter-Ford), and 1992 (Clinton-Bush) to see how the South voted.
First, 1968, as the Vietnam War approached its high-water mark and the antiwar movement was starting to roll:
1968: still semi-solid
Nixon picked up some of the states of the Old Confederacy, largely because of their pro-military tradition and support for the war. "Wallace," for those of you born yesterday, was Democrat George Wallace, a rabid segregationist who founded the American Independent Party and ran for president on its ticket. He won 13 percent of the popular vote, and carried five states in the Deep South for a total of 46 electoral votes.
Four years later, Nixon faced the first modern Democratic Party presidential candidate, George McGovern, who ran on a "Come Home, America" platform, and on whose campaign many of today's radicals cut their teeth. Two items of note in the linked video clip: Missouri Senator Tom Eagleton was McGovern's first running mate, who got dumped by the Compassion Party after it came out that he had been hospitalized for clinical depression and had undergone shock therapy. The other is McGovern's extensive quote from "This Land is Your Land," a hit for Peter, Paul and Mary written by the communist fellow-traveler, Woody Guthrie.
1972: the Cod stands alone
Yes, the South voted for the Republican — but so did every other state except for Massachusetts, which was the first indication of just how far gone the Bay State already was.
Four years later, Nixon was in San Clemente in the aftermath of Watergate, and a Southern governor named Jimmy Carter, whose only claim to the White House was that he was not RMN, was running against the Accidental President, Jerry Ford:
1976: you can go home again
Yes, twelve years after the Solid South supposedly flipped to the GOP, here it was, back again, helping to elevate a native son past the Michigander. The two Reagan wipeouts of 1980 and 1984 began the alignment of the South with the GOP — but it was partly reversed by Bill Clinton in 1992:
1992: Back to Bubba
Kevin concludes:
The Republican ascendancy in Dixie is associated with the rise of the southern middle class, the increasingly trenchant conservative critique of Communism and the welfare state, the Vietnam controversy and the rise of the counterculture, law-and-order concerns rooted in the urban chaos that ran rampant from the late 1960s to the late 1980s, and the incorporation of the radical Left into the Democratic party. Individual events, especially the freak show that was the 1968 Democratic convention, helped solidify conservatives' affiliation with the Republican party. Democrats might argue that some of these concerns — especially welfare and crime — are "dog whistles" or "code" for race and racism, but this criticism is shallow in light of the evidence and the real saliency of those issues among U.S. voters of all backgrounds and both parties for decades. Indeed, Democrats who argue that the best policies for black Americans are those that are soft on crime and generous with welfare are engaged in much the same sort of cynical racial calculation President Johnson was practicing when he informed skeptical southern governors that his plan for the Great Society was "to have them niggers voting Democratic for the next two hundred years." Johnson's crude racism is, happily, largely a relic of the past, but his strategy endures.
So the next time a Regressive tries to repeat the Thurmond myth, show him the maps — and make the Democrats own their history. They don't like it very much, and who can blame them?
more: http://pjmedia.com/michaelwalsh/2013/03/28/history-lesson/?singlepage=true
What Up With Republicans?
Sen. Rand Paul Blasts Celebrities Over Gun Control Hypocrisy
  SATURDAY'S SAINTS AND SINNERS:
Sanford faces criticism over infidelity in South Carolina GOP primary debate
Former South Carolina Gov. Mark Sanford (R) faced accusations from a  Republican opponent Thursday that his past marital infidelity made him a  "compromised candidate" for Congress.
The charges were leveled by former Charleston city councilman  Curtis Bostic, who will face Sanford next week in a GOP primary run-off for the  House seat vacated by Sen. Tim Scott (R-S.C.).
"We will lose this [seat] and lose it because of  this issue of trust," Bostic said during a debate Thursday  night.
more: http://thehill.com/blogs/ballot-box/house-races/290925-sanfords-infidelity-questioned-in-south-carolina-debate#ixzz2P22jk7sM
We have enough "sinners" in congress. We don't need such an obvious one added to their ranks. IMO Sanford isn't sorry for what he did, he's just sorry he got caught. There is no redemption in that.
Planned Parenthood Official Endorses Right to Kill Babies Born Alive
Sadly, you read that headline correctly. From The Weekly Standard:
Florida legislators considering a bill to require abortionists to provide medical care to an infant who survives an abortion were shocked during a committee hearing this week when a Planned Parenthood official endorsed a right to post-birth abortion.

Alisa LaPolt Snow, the lobbyist representing the Florida Alliance of Planned Parenthood Affiliates, testified that her organization believes the decision to kill an infant who survives a failed abortion should be left up to the woman seeking an abortion and her abortion doctor.
To be clear, sponsor of the bill Republican Rep. Cary Pigman has said his interest in the bill is "solely and strictly to provide care for that infant that is born alive, following any procedure, that it receives full and appropriate resuscitation."
But Snow thinks politicians shouldn't be the ones to decide "what constitutes the best medically appropriate treatment in any given situation." Needless to say, the lawmakers were absolutely stunned:
"So, um, it is just really hard for me to even ask you this question because I'm almost in disbelief," said Rep. Jim Boyd. "If a baby is born on a table as a result of a botched abortion, what would Planned Parenthood want to have happen to that child that is struggling for life?"

"We believe that any decision that's made should be left up to the woman, her family, and the physician," said Planned Parenthood lobbyist Snow.

Rep. Daniel Davis then asked Snow, "What happens in a situation where a baby is alive, breathing on a table, moving. What do your physicians do at that point?"

"I do not have that information," Snow replied. "I am not a physician, I am not an abortion provider. So I do not have that information."

Rep. Jose Oliva followed up, asking the Planned Parenthood official, "You stated that a baby born alive on a table as a result of a botched abortion that that decision should be left to the doctor and the family. Is that what you're saying?"

Again, Snow replied, "That decision should be between the patient and the health care provider."

"I think that at that point the patient would be the child struggling on the table, wouldn't you agree?" asked Oliva.

"That's a very good question. I really don't know how to answer that," Snow said. "I would be glad to have some more conversations with you about this."
video: http://townhall.com/tipsheet/leahbarkoukis/2013/03/29/planned-parenthood-official-endorses-right-to-kill-babies-born-alive-n1553161
Real 'modern family' not so funny
  by Mark Steyn
Gay marriage? It came up at dinner Down Under this time last year, and the prominent Aussie politician on my right said matter-of-factly, "It's not about expanding marriage, it's about destroying marriage."That would be the most obvious explanation as to why the same societal groups who assured us in the Seventies that marriage was either (a) a "meaningless piece of paper" or (b) institutionalized rape are now insisting it's a universal human right. They've figured out what, say, terrorist-turned-educator Bill Ayers did – that, when it comes to destroying core civilizational institutions, trying to blow them up is less effective than hollowing them out from within.On the other hand, there are those who argue it's a victory for the powerful undertow of bourgeois values over the surface ripples of sexual transgressiveness: gays will now be as drearily suburban as the rest of us. A couple of years back, I saw a picture in the paper of two chubby old queens tying the knot at City Hall in Vancouver, and the thought occurred that Western liberalism had finally succeeded in boring all the fun out of homosexuality.Which of these alternative scenarios – the demolition of marriage or the taming of the gay – will come to pass? Most likely, both. In the upper echelons of society, our elites practice what they don't preach. Scrupulously nonjudgmental about everything except traditional Christian morality, they nevertheless lead lives in which, as Charles Murray documents in his book "Coming Apart," marriage is still expected to be a lifelong commitment. It is easy to see moneyed gay newlyweds moving into such enclaves, and making a go of it.
As the Most Reverend Justin Welby, the new Archbishop of Canterbury and head of the worldwide Anglican Communion, said just before his enthronement the other day, "You see gay relationships that are just stunning in the quality of the relationship." "Stunning": what a fabulous endorsement! But, amongst the type of gay couple that gets to dine with the Archbishop of Canterbury, he's probably right.
Lower down the socioeconomic scale, the quality gets more variable. One reason why conservative appeals to protect the sacred procreative essence of marriage have gone nowhere is because Americans are rapidly joining the Scandinavians in doing most of their procreating without benefit of clergy. Seventy percent of black babies are born out of wedlock, so are 53 percent of Hispanics (the "natural conservative constituency" du jour, according to every lavishly remunerated Republican consultant), and 70 percent of the offspring of poor white women.
Over half the babies born to mothers under 30 are now "illegitimate" (to use a quaintly judgmental formulation). For the first three-and-a-half centuries of American settlement the bastardy rate (to be even quainter) was a flat line in the basement of the graph, stuck at 2 or 3 percent all the way to the eve of the Sixties. Today over 40 percent of American births are "nonmarital," which is significantly higher than in Canada or Germany. "Stunning" upscale gays will join what's left of the American family, holed up in a chichi Green Zone, while, beyond the perimeter, the vast mounds of human rubble pile up remorselessly. The conservative defense of marriage rings hollow because for millions of families across this land the American marriage is hollow.
If the Right's case has been disfigured by delusion, the Left's has been marked by a pitiful parochialism. At the Supreme Court this week, Ted Olson, the former Solicitor-General, was one of many to invoke comparisons with Loving v. Virginia, the 1967 case that struck down laws prohibiting interracial marriage. But such laws were never more than a localized American perversion of marriage. In almost all other common-law jurisdictions, from the British West Indies to Australia, there was no such prohibition. Indeed, under the Raj, it's estimated that one in three British men in the Indian subcontinent took a local wife.
"Miscegenation" is a 19th century American neologism. When the Supreme Court struck down laws on interracial marriage, it was not embarking on a wild unprecedented experiment but merely restoring the United States to the community of civilized nations within its own legal tradition. Ted Olson is a smart guy, but he sounded like Mary-Kate and Ashley's third twin in his happy-face banalities last week.
Yet, beyond the court, liberal appeals to "fairness" are always the easiest to make. Because, for too much of its history, this country was disfigured by halfwit rules about who can sit where on public transportation and at lunch counters, the default position of most Americans today is that everyone should have the right to sit anywhere: If a man self-identifies as a woman and wants to sit on the ladies' toilet, where's the harm? If a woman wants to be a soldier and sit in a foxhole in the Hindu Kush, sure, let her. If a mediocre high school student wants to sit in a college class, that's only fair. American "rights" have taken on the same vapid character as grade-school sports: Everyone must be allowed to participate, and everyone is entitled to the same participation ribbon.
more: http://www.ocregister.com/opinion/marriage-501918-most-american.html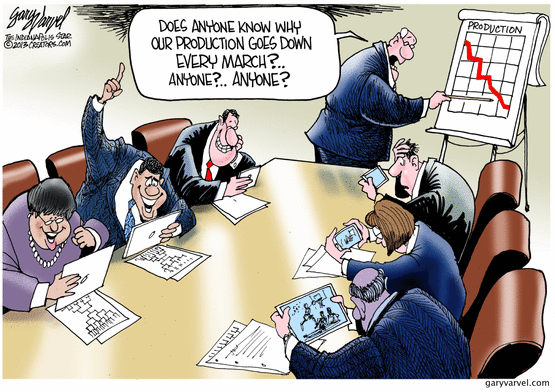 Media Malpractice:
Primetime: Piers Morgan Falls to Near-Last on Last Place CNN
more: http://www.breitbart.com/Big-Journalism/2013/03/29/Piers-Morgan-falls-t-near-last-place
Could it be  
?
Time to stop hooking up. (You know you want to.)
by Donna Freitas
When I was an undergraduate at Georgetown University in the early 1990s, my roommate and I dressed up like prostitutes for Halloween. We bought fishnets, wore our tightest, sexiest clothes and sauntered out like we were the hottest girls alive.
I remember that night fondly, even though my feminist sensibilities cringe a little now. For me, that costume was a form of sexual experimentation. I chose to dress sexier than I ever had and to stretch the boundaries of what I considered acceptable. And back then, I didn't know anyone else who had done it.
more: http://www.washingtonpost.com/opinions/time-to-stop-hooking-up-you-know-you-want-to/2013/03/29/87496b66-8cc4-11e2-9f54-f3fdd70acad2_story.html
Worth a Read:
Noonan: Pope Francis Looks Outward
His combination of tradition and compassion may be just what the church needs.
link: http://webcache.googleusercontent.com/search?q=cache:vRyJ9rRDnsUJ:online.wsj.com/article/declarations.html+&cd=3&hl=en&ct=clnk&gl=us
Dangerous Times: America will Survive Obama
link: http://www.americanthinker.com/2013/03/dangerous_times_america_will_survive_obama.html
The War On Jay Leno
link: http://www.hollywoodreporter.com/news/tonight-show-war-jay-leno-431220
I don't watch talk shows, except for Dr. Oz occasionally and never watched the late night ones. My spouse did and it seemed to me that all Johnny Carson was, other than his monologue was for some celebutard to push a book, a television program or a new movie. In other words advertising for and by celebutard. Since I had as low opinion of most of that species then as I do now I didn't bother to watch their infomercial. In fact having endured the "clips" of Julianna Margulies arriving half-naked on the set of the Letterman show only increased my disdain for them and for her. She's a big talent. She doesn't need to act like a piece of meat.
QUOTE OF THE DAY:

 Consider how hard it is to change yourself and you'll understand what little chance you have in trying to change others.  ~ Jacob M. Braude