Witch's Will For A Morning In March
I will remain in "mourning" so long as Obama's unworthy ass sits in the Oval Office.
This "Cheesehead" is tired of winter and tired of looking at snow. So here ya go…
My Pick of the Litter Today
Breaking: Inspector General Report on Racialist Dysfunction inside DOJ
Today the Department of Justice inspector general released a report on potential Labor secretary nominee Tom Perez's DOJ Civil Rights Division. The timing of the release to coincide with his nomination was certainly accidental, because the report paints a damning portrait of the DOJ unit he managed. 
The 250-page report offers an inside glimpse of systemic racialist dysfunction inside one of the most powerful federal government agencies.
The report was prepared in response to Representative Frank Wolf's (R-VA) outrage over the New Black Panther voter intimidation dismissal.  In response to the report, Rep. Wolf said today, the "report makes clear that the division has become a rat's nest of unacceptable and unprofessional actions, and even outright threats against career attorneys and systemic mismanagement."
Former Voting Section Chief Chris Coates and I both testified about the hostility towards race-neutral law enforcement by the Justice Department.
Today's report paints a disgusting portrait, confirming our accounts.
Chris Coates, in response to today's report: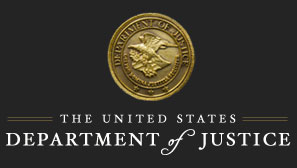 As I was saying before I was so rudely interrupted by the Obama administration in 2009, the Civil Rights Division of the DOJ was not enforcing the voting laws in a race-neutral manner, contrary to the Constitutional guarantees of equal protection. That pattern of racially selective enforcement of the voting laws must stop. I hope that the IG report facilitates that needed reform.
Though the report took almost four years to complete, it was worth the wait. Though the report commenced as an investigation into the New Black Panther dismissal, seemingly every rock the investigators turned over resulted in more creatures fleeing the sunshine. The final report captures a range of outrageous conduct, including the following examples:
– "Numerous witnesses told us that there was widespread opposition to the Noxubee case among the Voting Section career staff." Noxubee was a case in which white voters were victimized.

– DOJ employees opposed the bringing of a case against a black defendant to help white victims in Noxubee County, Mississippi.

The report: "Coates and other career attorneys told the OIG that they were aware of comments by some Voting Section attorneys indicating that the Noxubee case should have never been brought because White citizens were not historical victims of discrimination or could fend for themselves. Indeed, two career Voting Section attorneys told us that, even if the Department had infinite resources, they still would not have supported the filing of the Noxubee case because it was contrary to the purpose of the Voting Rights Act, which was to ensure that minorities who had historically been the victims of discrimination could exercise the right to vote."

– "Many of those individuals told the OIG that they believed that the reason the voting rights laws were enacted was to protect historic victims of discrimination and therefore the Section should prioritize its resources accordingly. Additionally, some of these individuals, including one current manager, admitted to us that, while they believed that the text of the Voting Rights Act is race-neutral and applied to all races, they did not believe the Voting Section should pursue cases on behalf of White victims."

– Threats were made to African American employees by other Justice Department staff.

The threats were made because the black employees were willing to work on cases like the New Black Panther voter intimidation case and a case in Mississippi involving a black wrongdoer and a white victim. I testified about this disgusting hostility toward race-neutral enforcement of the law, and today's report confirms it took place.

– Attorney General Eric Holder was approached by Acting Assistant Attorney General Loretta King: King complained about cases that Voting Section Chief Chris Coates was bringing. King didn't like that Coates was willing to use civil rights laws to protect white voters.  Coates had brought and managed the New Black Panther voter intimidation case.
more: http://pjmedia.com/jchristianadams/2013/03/12/breaking-inspector-general-report-on-racialist-disfunction-inside-doj/?singlepage=true
More Stuff:
Obama's approval drops as Americans take a dimmer view of his economic policies
The afterglow of President Obama's reelection and inauguration appears to have vanished as increasingly negative views among Americans about his stewardship of the economy have forced his public approval rating back down to the 50 percent mark, according to a new Washington Post-ABC News poll.
In December, just after he won a second term, Obama held an 18-percentage-point advantage over congressional Republicans on the question of whom the public trusted more to deal with the economy. Now, it's a far more even split — 44 percent to 40 percent, with a slight edge for the president — but the share of those saying they have confidence in "neither" has ticked up into double digits.
more: http://www.washingtonpost.com/politics/obamas-approval-drops-as-americans-take-a-dimmer-view-of-his-economic-policies/2013/03/12/4ddfd240-8a79-11e2-a051-6810d606108d_story.html
This being in the Washington Post they try to put some obama "spin" on the story.
Their little "spin" won't make much differance since a majority of the public doesn't have any faith in the MSM and believes they are biased. Imagine that.
It's Karmic that the media in their slobbering liberal love affair with Obama have destroyed their own credibility, as his begins to descend. It would be sad if they didn't deserve it.
Team Breitbart: We're going to smack Politico across the face and expose Buzzfeed
Three members of the Breitbart News team joined the Heritage Foundation's bloggers briefing today to promote their website in Washington D.C. and to share their views on conservative media.
Breitbart Editor Joel Pollak explained that although he initially came to Washington D.C. as a "raging, raving, left-wing lunatic" in college, he gradually trended towards conservatism because of the powerful ideas that the movement offered.
Those ideas, he explained, are a powerful way to communicate with other people about the important issues of the day.
"I think if we always remember that there are always people to convince, it helps us shape what we are doing," Pollak said, acknowledging that bloggers and new media writers would always be snarky and share some level of disdain for the mainstream media.
"There is a lot of competition in the conservative new media space which is a good thing," Pollak said. "We're pushing each other to be better."
Pollak praised conservative media for their increasing interest in breaking news online, not just focusing on news commentary or media criticism.
Breitbart's Ben Shapiro took a more bellicose tone, declaring that Breitbart News writers would challenge not only the existing mainstream media for their biased coverage, but also the newer online outlets.
"You'll notice that on our video site we don't tend to care so much about MSNBC, because MSNBC is pretty open about the fact that they are left wing," he said. "We do however care about Politico and we will smack Politico across the face as often as humanly possible."
Shapiro added that other websites like Buzzfeed "hide behind this patina of entertainment in order to promote a left-wing agenda."
Managing Editor Alex Marlow explained that the Breitbart team was familiar with criticism especially from liberals in the mainstream media citing a familiar sense of "hostile intimidation" from the institutional left.
He also theorized that the news website's location in Los Angeles distanced them from the pitfalls of the Washington D.C. media culture where many journalists tend to get along.
"If you are a conservative journalist, you are probably going to run in the same circles so there's pressure to make nice with them , to be friends, to get invited to cocktail parties," Marlow explained. "We've thrown that out the window at Breitbart and you notice that that rejection really pisses off the people that keep attacking us over and over again."
Marlow added that their critics would hold them to a higher standard as a result of their hostile attitude.
"The downside with that is that is they double down, they try to hold us to a higher standard than they hold themselves," he explained.
Marlow explained that he didn't mind the increased scrutiny.
"Andrew always had this attitude, 'Bring it on!' and I think that everyone in this room should have it as well," he added.
Intellectuals and Race: Part II
 by Thomas Sowell
Editor's note: This is Part II in a series. Part I can be found here.
Once we recognize that large differences in achievement among races, nations and civilizations have been the rule, not the exception, throughout recorded history, there is at least some hope of rational thought — and perhaps even some constructive efforts to help everyone advance.
Even such a British patriot as Winston Churchill said, "We owe London to Rome" — an acknowledgement that Roman conquerors created Britain's most famous city, at a time when the ancient Britons were incapable of doing so themselves.
No one who saw the illiterate and backward tribal Britons of that era was likely to imagine that someday the British would create an empire vastly larger than the Roman Empire — one encompassing one fourth of the land area of the earth and one fourth of the human beings on the planet.
History has many dramatic examples of the rise and fall of peoples and nations, for a wide range of known and unknown reasons. What history does not have is what is so often assumed as a norm today, equality of group achievements at a given point in time.
Roman conquests had historic repercussions for centuries after the Roman Empire had fallen. Among the legacies of Roman civilization were Roman letters, which produced written versions of Western European languages, centuries before Eastern European languages became literate. This was one of many reasons why Western Europe became more advanced than Eastern Europe, economically, educationally and technologically.
Meanwhile, the achievements in other civilizations — whether in China or in the Middle East — surged ahead of achievements in the West, though China and the Middle East later lost their leads.
There are too many zig-zags in history to believe that some single over-riding factor explains all, or even most, of what happened, either then or now. But what seldom, if ever, happened were equal achievements by different peoples at the same time.
Yet today we have bean counters in Washington turning out statistics that are solemnly presented in courts of law to claim that, if the numbers are not more or less the same for everybody, that proves that somebody did somebody else wrong.
If blacks have different occupational patterns or different other patterns than whites, that arouses great suspicions among the bean counters — even though different groups of whites have long had different patterns from each other.
When American soldiers were given mental tests during the First World War, those men of German ancestry scored higher than those of Irish ancestry, who scored higher than those who were Jewish. Mental test pioneer Carl Brigham said that the army mental test results tended to "disprove the popular belief that the Jew is highly intelligent."
An alternative explanation is that most German immigrants came to the United States decades before most Irish immigrants, who came here decades before most Jewish immigrants. Years later, Brigham admitted that many of the more recent immigrants grew up in homes where English was not the spoken language and that his earlier conclusions were, in his own words, "without foundation."
By this time, Jews were scoring above the national average on mental tests, instead of below. Disparities among groups are not set in stone, in this or in many other things. But blanket equality of outcomes is seldom seen at any given time either, whether in work skills or rates of alcoholism or other differences among the various groups lumped together as "whites."
Why then do statistical differences between blacks and whites set off such dogmatic assertions — and "disparate impact" lawsuits — when it is common for different groups to meet employment or other standards to different degrees?
more: http://townhall.com/columnists/thomassowell/2013/03/13/intellectuals-and-race-part-ii-n1531114/page/full/
What's Up With the Democrats?
Exclusive: Baucus Bashes Fellow Democrat Murray over Budget
Senate Democrats are infighting on the eve of the release of Senate Budget Committee Chairwoman Patty Murray's budget, Breitbart News has exclusively learned.
Sen. Max Baucus (D-MT), the Chairman of the Senate Finance Committee, slammed Murray on Tuesday evening through a spokesperson. A Baucus spokesperson told Breitbart News that the Montana Democrat believes Murray's decision to include what The Hill's Erik Wasson describes as "reconciliation instructions on tax reform, a move that could allow the budget, which cannot be filibustered in the Senate, to become the legislative vehicle for a tax reform bill," will be catastrophic for tax reform efforts.
"He [Baucus] does not think the budget reconciliation process works from a policy perspective when it comes to comprehensive tax reform," a Baucus spokesperson told Breitbart News. "Every provision needs to have a score and reconciliation would kill the possibility of doing any tax code simplification."
Nonetheless, Murray is supposedly moving forward with that idea, as Politico has confirmed.
A spokesperson for Murray has not responded to Breitbart News's request for comment in response to Baucus's spokesperson's comments.
http://www.breitbart.com/Big-Government/2013/03/12/Exclusive-Baucus-bashes-fellow-Dem-Murray-Her-budget-process-would-kill-the-possibility-of-tax-reform
Any bets that the MSM that loves to report on GOP infighting will downplay this? Me neither. Even a non-betting person like myself knows better than to bet against a sure thing.
*****
Howard Fineman: Obama, Dem Establishment Do Not Want Ashley Judd
HOWARD FINEMAN: I was in Kentucky last week at the big Democratic dinner of the establishment. They don't have a candidate to stop her. If they want to stop her from getting in or if they want to stop her from winning the Democratic nomination in the Kentucky Senate primary a year from this May, they need to coalesce around an alternative. They don't have one right now. Most likely it is the Secretary of State, Alison Grimes.
If they can get her in, fine. The Judd supporters think that if she gets in she clears the field, we'll see. I know the Obama people don't want Judd. I know the Kentucky Establishment don't want Judd, but nobody else wants to run. All the establishment Democrats want to wait for the governor's race in 2015.
video: http://www.realclearpolitics.com/video/2013/03/12/howard_fineman_obama_dem_establishment_do_not_want_ashley_judd.html
What Up With Republicans?
Ryan: Obama outreach not 'terribly charming'
Rep. Paul Ryan (R-Wis.) on Wednesday said he wasn't sure if President Obama's  so-called "charm offensive" was a genuine attempt to reach out to Republicans in  Congress.
"It didn't come across as terribly charming to me, but look, we're used to  this," Ryan said on MSNBC's "Morning Joe."
video: http://thehill.com/video/house/287821-ryan-obama-outreach-not-terribly-charming
  SOMETHING TO BRING A SMILE …
Educational Rot
 by Walter E. Williams
American education is in a sorry state of affairs, and there's enough blame for all participants to have their fair share. They include students who are hostile and alien to the education process, uninterested parents, teachers and administrators who either are incompetent or have been beaten down by the system, and politicians who've become handmaidens for teachers unions. There's another education issue that's neither flattering nor comfortable to confront and talk about. That's the low academic preparation of many teachers. That's an issue that must be confronted and dealt with if we're to improve the quality of education. Let's look at it.
Schools of education, whether graduate or undergraduate, tend to represent the academic slums of most college campuses. They tend to be home to students who have the lowest academic achievement test scores when they enter college, such as SAT scores. They have the lowest scores when they graduate and choose to take postgraduate admissions tests — such as the GRE, the MCAT and the LSAT.
The California Basic Educational Skills Test, or CBEST, is mandatory for teacher certification in California. It's a joke. Here's a multiple-choice question on its practice math test: "Rob uses 1 box of cat food every 5 days to feed his cats. Approximately how many boxes of cat food does he use per month? A. 2 boxes, B. 4 boxes, C. 5 boxes, D. 6 boxes, E. 7 boxes." Here's another: "Which of the following is the most appropriate unit for expressing the weight of a pencil? A. pounds, B. ounces, C. quarts, D. pints, E. tons." I'd venture to predict that the average reader's sixth-grader could answer each question. Here's a question that is a bit more challenging; call your eighth-grader: "Solve for y: y – 2 + 3y = 10, A. 2, B. 3, C. 4, D. 5, E. 6."
Some years ago, the Association of Mexican American Educators, the California Association for Asian-Pacific Bilingual Education and the Oakland Alliance of Black Educators brought suit against the state of California and the California Commission on Teacher Credentialing, charging that the CBEST was racially discriminatory. Plaintiff "evidence" was the fact that the first-time passing rate for whites was 80 percent, about 50 percent for Mexican-Americans, Filipinos and Southeast Asians, and 46 percent for blacks. In 2000, in a stroke of rare common sense, the U.S. Court of Appeals for the 9th Circuit found CBEST not to be racial discriminatory.
more: http://townhall.com/columnists/walterewilliams/2013/03/13/educational-rot-n1530968/page/full/
Judge Napolitano: Americans Not Buying Obama's Sequester Scare Tactics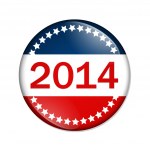 For Obama, It's All About 2014
Forget the grand bargain.
by Stephen F. Hayes
What's the purpose of Barack Obama's "charm offensive?" And who is the target?
In a long analysis in the New York Times on Monday, John Harwood and Dick Stevenson argue that Obama's outreach over the past week is being undertaken with the goal of securing something along the lines of the "grand bargain" he discussed with Republicans in July 2011.
Their lede demonstrates that assumption: "President Obama will go to Capitol Hill this week to try to salvage a big deficit-reduction deal, battling not only Republican resistance but also complaints from Democrats that he mishandled his last attempt." Obama has been driven to these efforts, they argue, because Republicans won't raise taxes. "The president's outreach to rank-and-file lawmakers, like the discontent of liberal Democrats, is the result of Republicans' refusal to accept any additional tax increases to avert the automatic spending cuts that are beginning to affect the economy." The authors go on to argue that Obama has a difficult job "finding a narrow path through the ideological and political imperatives of both parties."
The piece includes some interesting reporting on Democratic critics of the president and his negotiation. But I think their assumption is wrong.
In my view, there's little reason to believe that the president wants such a grand bargain—or at least that he wants it enough to jeopardize his second-term political strategy. That plan? To win back the House of Representatives for Democrats, with heavy Obama involvement, by portraying Republicans once again as extremists. As the Washington Post reported earlier this month, Obama intends "to articulate for the American electorate his own feelings — an exasperation with an opposition party that blocks even the most politically popular elements of his agenda." Then, having secured control of Congress, the president can consolidate and build on his implementation of the progressive agenda he began in his first term and laid out in his second inaugural and most recent State of the Union Address.
A grand bargain with Republicans makes such a case impossible. The president won't agree to any deal without additional "revenues" of some kind. If Republicans were to be a part of any such compromise, something that would overshadow his other potential policy accomplishments, it would be difficult for the president to suggest that they're simply obstructionist ideologues.
more: http://www.weeklystandard.com/blogs/obama-its-all-about-2014_707505.html
The Boys Who Cried Crazy
By Matt  Purple
When principles become less important than marginalizing political opponents.
It was the day after Rand Paul's filibuster of John Brennan's nomination, and all was not well at MSNBC. Lawrence O'Donnell took to the cameras to accuse Paul of being "empty-headed" and pulling a "stunt." The Kentucky senator was guilty of "spewing infantile fantasies about a serious subject" that might turn off mature critics of President Obama's drone program.
O'Donnell then brought in guests E.J. Dionne and Ryan Grim. Usually the interview segments on Lawrence's show consist of everyone sitting inside a warm intellectual bubble, exchanging insufferable smirks and musings about how Republicans don't believe in the Theory of Relativity. Then someone inevitably exacerbates his carpal tunnel from patting his own back too many times, O'Donnell takes a commercial break, and returns five minutes later for his "Rewrite" segment where he shouts at the camera in a fake Boston accent. But this time was different. Dionne and Grim (tepidly) defended Paul, leaving the flaxen-haired host sputtering."Rand Paul is stark-raving mad!!" O'Donnell projected.
Paul's filibuster has produced some lane-swerving on both the right and left. For conservatives, it came in the form of tension between the small-government and hawkish wings of the movement. For liberals, it was bumbling confusion, with a few standing with Rand, others mumbling caution, and many more calling him a lunatic.
more: http://spectator.org/archives/2013/03/13/the-boys-who-cried-crazy
Obama Still Doesn't Get It
In a CNN interview two years ago, Allen West shared a piece of advice his father gave him: "Never read your own press and never drink your own tub water." That advice–well, the first half, anyway–is popular among athletes and other celebrities. And it's advice President Obama clearly doesn't take–but perhaps should. Both the New York Times and National Journal's Ron Fournier report today that Obama's advisors are openly admitting that the president's outreach to Republicans is a sham, mostly because he thinks reporters aren't smart enough to know when they're being played–though the story of the Obama presidency really indicates they know very well, and are simply happy to be part of Obama's life in some way.
Critics of the Obama administration have long noted the incongruity of the president's relationship with the political press: they adore him and he loathes them with every fiber of his being. This may not appear to be hurting the president, because the press still mostly plays along, but in fact it is starting to take its toll on Obama. Because he obsessively reads his own press, he is too wrapped up in pretending to do things to actually do them. As Fournier reports:
"This is a joke. We're wasting the president's time and ours," complained a senior White House official who was promised anonymity so he could speak frankly. "I hope you all (in the media) are happy because we're doing it for you."

Another said the president was sincerely trying to find common ground with stubborn Republicans. "But if we do it," the aide hastened, "it won't be because we had steaks and Merlot with a few senators."
Fair enough. And the Times adds:
Aides say Mr. Obama will continue his outreach even if the phone calls and other overtures can "feel fake to him," in the words of one associate. The president signaled as much in his January news conference.

"Now that my girls are getting older, they don't want to spend that much time with me anyway," Mr. Obama said. "So," he added, "maybe a whole bunch of members of the House Republican caucus want to come over and socialize more."
Obama can be forgiven for preferring his kids to congressional Republicans, certainly. He has earned his reputation as a good father and a family man. But he and his advisors probably shouldn't go around telling the media how much he hates bipartisan negotiations and having to be nice to other politicians. (Civility, and all that.)
more: http://www.commentarymagazine.com/2013/03/12/obama-still-doesnt-get-it/
Obama wants to reach out to Republicans like I want to schmooze with a liberal. It's all b.s. because his "sequestermageddon" foolishness backfired. Especially closing the White House to tours. That was a stroke of "real" genius. The GOP couldn't have written a better scenario to make the Dems look bad if they tried.
What Rand Paul Got Right
 by Jonah Goldberg
Sens. John McCain (R-Ariz.) and Lindsey Graham (R-S.C.) have all but declared war on Rand Paul. The Wall Street Journal poured sovereign contempt on him: "If Mr. Paul wants to be taken seriously, he needs to do more than pull political stunts that fire up impressionable libertarian kids …"
The Weekly Standard, in an editorial written by William Kristol, suggested that Paul was "semi-hysterical" and the "spokesman for the Code Pink faction of the Republican Party." National Review (where I am a contributing editor), Charles Krauthammer and others on the right were less scornful but still very critical.
While I agree with much of the substance of Paul's critics, I'm at a loss as to understand all the outrage over what most critics think was a waste of time.
As a constitutional matter, it's true that when America is officially at war, the president, as commander in chief, can kill the enemy where he finds them. If during World War II Nazi soldiers landed in New Jersey, nobody would dispute that FDR could have ordered them shot on sight, even if one happened to be a U.S. citizen sitting in a coffee shop.
Holder sent Paul a second letter that said the president did not have the authority to off an American on U.S. soil who was "not engaged in combat." This mollified Paul for now, but for some it conjures the image of a loudspeaker on a drone announcing seconds before impact: "You in the Members Only jacket, this is formal notification you are an enemy combatant. Prepare to die."
That's because many Americans recoil at death-by-drone. There's something creepily dystopian about this antiseptic way of war. I doubt we'd be having the same argument about whether a National Guardsman or an FBI agent could shoot an al-Qaeda operative on sight.
But the novel nature of drones does underscore an important point: The war on terror is not World War II, and al-Qaeda isn't a uniformed enemy. And therefore it doesn't seem unreasonable to want to update our laws to take that into account. More important, in a confusing new kind of conflict, a reminder of our core principles — our American dogma — strikes me as a good thing.
Unfortunately, the dogma that dogma is a bad thing is an old fad in America.
I believe a fundamental, dogmatic faith in the Constitution is a good thing.
A dogmatic view that the president isn't a king but a servant of the people is a good thing. A dogmatic insistence that the president give a member of Congress a straight answer about when the government can kill Americans is a good thing. And a dogmatic conviction that an American life has special status in the eyes of the government is a good thing too.
"Dogmas are not dark and mysterious," G.K. Chesterton wrote. "Rather a dogma is like a flash of lightning — an instantaneous lucidity that opens across a whole landscape." Paul's filibuster briefly illuminated some very basic core convictions during a long gray chapter in international affairs, a chapter that isn't over yet, either. I can think of worse ways to waste 13 hours of the Senate's time.
more: http://townhall.com/columnists/jonahgoldberg/2013/03/13/what-rand-paul-got-right-n1531965/page/full/
Media Malpractice:
Faithful Catholicism Simply Not An Option For CBS; Promotes Dissidents' Agenda
Scott Pelley's liberal  bias got the better of him on Monday's CBS Evening News as he  interviewed three American seminarians studying in Rome. When one seminarian  expressed his hope that next pope continues the "beautiful legacy of John Paul  II and Benedict XVI," Pelley replied incredulously,
"But you mentioned two popes  who have a reputation for being doctrinally conservative. And this is  something you'd like to see carried on?" http://availablehere
 Hours later, on Tuesday's CBS This Morning, the  Big Three network again gave a platform to agitators who aim to radically alter  the Catholic Church's traditions from the inside. Fill-in anchor Anthony Mason  wondered if "the winds of change [are] wafting through the  Catholic Church" as he hyped a CBS News/New York Times poll that found apparent  support for the ordination of women among American Catholics.
video:  http://newsbusters.org/blogs/matthew-balan/2013/03/12/faithful-catholicism-simply-not-option-cbs-promotes-dissidents-agenda#ixzz2NQVQbizO
Personally I would prefer that liberals, who are faithless keep their damn noses out of religion entirely. They can't seem to do an honest day's reporting about much of anything anymore.
Scott Pelley is no exception. He's a liberal POS and I never watch him or "60 Minutes" anymore. They have no integrity and their rah-rah Obama has become so over the top it's not just dishonest, it's boring.
I may still watch some of my favorite "entertainment" programs on CBS but I would no more go there for "news" than I'd eat a donut for nutrition.
  Feds Spend $1.5 Million to Study Why Lesbians Are Fat
The National Institutes of Health (NIH) has awarded $1.5 million to study biological and social factors for why "three-quarters" of lesbians are obese and why gay males are not, calling it an issue of "high public-health significance."
Brigham and Women's Hospital in Boston, Mass., has received two grants administered by NIH's Eunice Kennedy Shriver National Institute of Child Health and Human Development (NICHD) to study the relationship between sexual orientation and obesity.
"Obesity is one of the most critical public health issues affecting the U.S. today," the description of the grant reads. "Racial and socioeconomic disparities in the determinants, distribution, and consequences of obesity are receiving increasing attention."
"[H]owever, one area that is only beginning to be recognized is the striking interplay of gender and sexual orientation in obesity disparities," it states."It is now well-established that women of minority sexual orientation are disproportionately affected by the obesity epidemic, with  it continues.
"In stark contrast, among men, heterosexual males have nearly double the risk of obesity compared to gay males."
more: http://cnsnews.com/news/article/feds-spend-15-million-study-why-lesbians-are-fat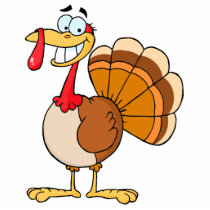 After 4 years of going without a budget, Senate Democrats bring forth a turkey
Deficit?  What deficit?
The  Senate budget proposal – the very first  they've deigned to give us in 4 years – would not balance the budget, doesn't  cut any spending, raises taxes by a  trillion dollars, and piles on $100 billion in "stimulus"  spending.
No  – you weren't just redirected  to the Comedy Central webpage. That is the  actual gist of their budget proposal.
The  first budget from Senate Democrats in four years includes nearly $1 trillion in  new taxes but would not balance the budget.

The  blueprint unveiled by Senate Budget Committee Chairwoman Patty Murray   (D-Wash.) on Tuesday to her Democratic colleagues would also turn off  the next  nine years of the sequester and replace those spending cuts  with a 50-50 mix of  tax increases and spending cuts.

The budget would dedicate $100 billion to economic stimulus in the form of  infrastructure spending and job training.

Murray  argues that her budget cuts $1.85 trillion from  deficits over 10 years.  But  once the sequester cuts are turned off, Murray's budget appears to  reduce  deficits by about $800 billion, using the Congressional Budget  Office's  baseline. The Murray budget does not contain net spending cuts  with the  sequester turned off.

The  details of Murray's budget came hours after House Budget Committee  Chairman  Paul Ryan (R-Wis.) released his budget, which reduces tax rates  and slashes  spending much more deeply that Murray's budget.

The  Ryan budget would balance in 10 years without raising taxes and by  reducing  spending over the next decade by $5.7 trillion compared to the  CBO  baseline.
What  an astonishingly insincere, and unserious effort. It doesn't have a chance of  passage, of course, (neither does the Ryan budget proposal), but it is useful  because it reveals the thinking of both parties going into what promises to be  serious negotiations over cutting entitlements and reforming the tax code.
The  Democrats don't want to cut the budget, they want a trillion more dollars to  spend, and they want to throw another $100 billion down the rat hole of stimulus  spending. It's hard to imagine a more telling example of liberal ideology run  wild than this budget proposal.
It  makes better stand up comedy than fiscal policy.
http://www.americanthinker.com/blog/2013/03/after_4_years_of_going_without_a_budget_senate_democrats_bring_forth_a_turkey.html#ixzz2NQnmm2HL
Dr. Ben Carson On Paul Ryan's Budget: "It Works"
Worth a Read:
AP Exclusive: Applying for Obama plan not easy
link: http://www.google.com/hostednews/ap/article/ALeqM5jtfD5wmiNc7sUfvQzES7vHJZpcWQ?docId=f3f34515dbd940aead0c117e6444f677
 Sadder but wiser pols
The president's efforts to woo GOP senators is the byproduct of an important change in attitudes.
link: http://www.latimes.com/news/opinion/commentary/la-oe-0313-mcmanus-obama-budget-coburn-20130313,0,2461246.column
White House: Obama Committed to Diverse Cabinet
link: http://www.realclearpolitics.com/articles/2013/03/13/white_house_obama_committed_to_diverse_cabinet_117413.html
Why must every appointment have to be according to race or gender? Why not the best people for the job?
Chicago Gang Members Shoot 6-Month-Old Baby… City Responds By Considering More Gun Control Laws…
At what point will they snap out of it and realize all these gun laws are doing nothing to stop the violence? I'm thinking never.
link: http://weaselzippers.us/2013/03/13/chicago-gang-members-shoot-6-month-old-baby-city-responds-by-considering-more-gun-control-laws/
QUOTE OF THE DAY:
  Either  you think, or else others have to think for you and take power from you, pervert  and discipline your natural tastes, civilize and sterilize you. ~ F.  Scott Fitzgerald